Pictures
Descriptions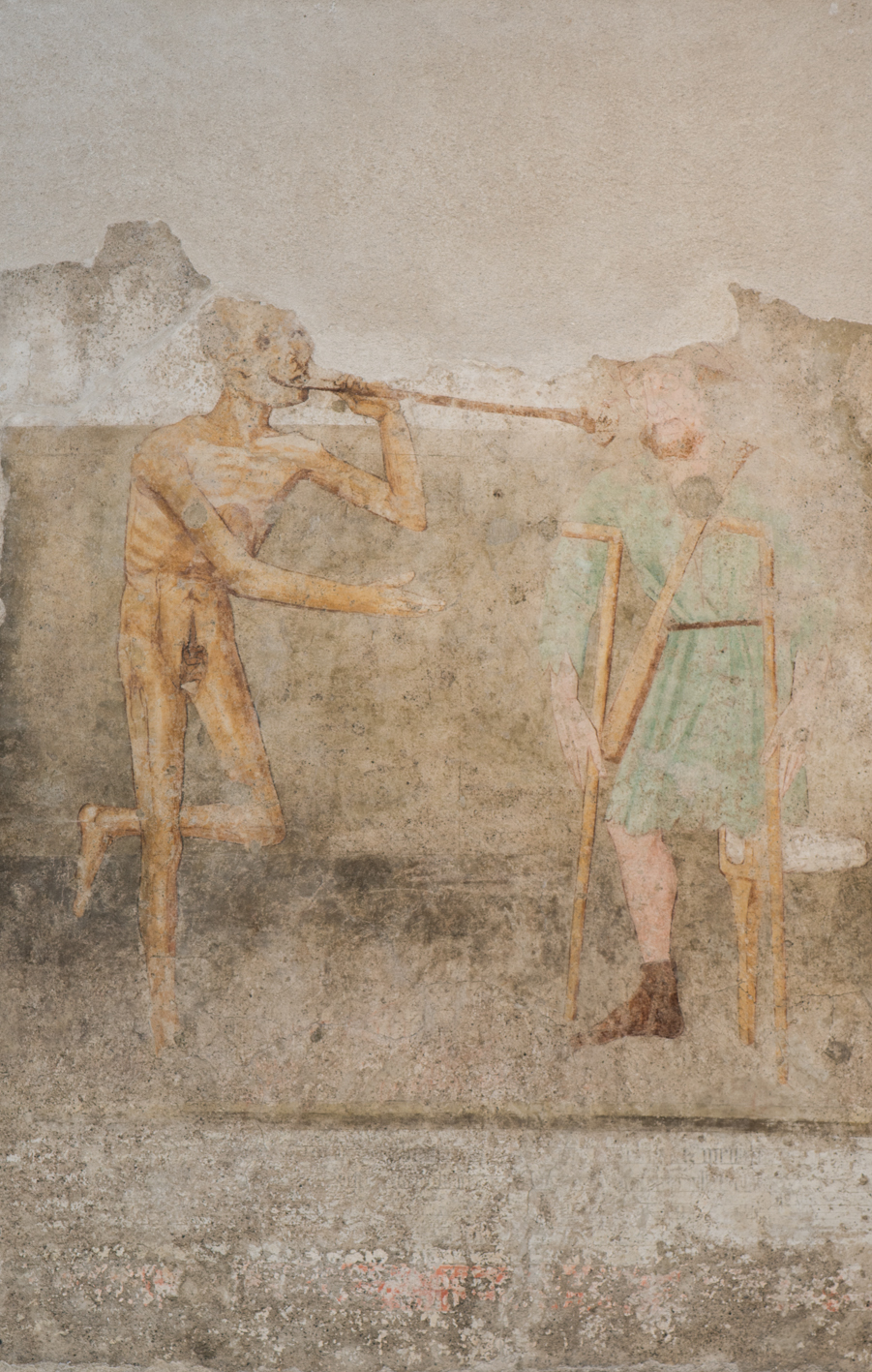 The extensive cycle, "the richest of its kind in the Alpine countries", starts in the north with a group depicting a Dominican preaching to the Pope, the Emperor and a Cardinal. This is followed by the 25 pairs of figures, arranged according to their social status, with the Pope first, who is being led by Death towards the mouth of Hell.
The representatives of the landed estates are identifiable by their attributes and characteristic clothing, the representatives of feudal power by their insignia (e.g. the papal tiara), and the lower class by their work tools.
At the end of the procession, in other words right at the bottom of the social hierarchy, appear the mother and child, with the farmer, cook and cripple in front of them. The round dance closes with the depiction of another preacher, a Franciscan, who is facing the simple people who sit at the foot of his pulpit and is called by Death to go with him.
Death appears as a half-rotten corpse, with a burst belly and in colours that change constantly. The representatives of the estates mainly follow him resisting stubbornly, but some of them also do so acquiescently. Death usually takes them by the hand. For some of the pairs he also blows the trumpet or beats the drum, or is draped in a shroud or chinstrap as if in a gruesome carnival.